Arctic Monkeys – Despair In The Departure Lounge (Chords)
John Culshaw thinks Yorkshire and Lancastrian accents sound the same? Poncy Southern get. But full marks to him for noticing that Arctic Monkeys are the true heirs to the Formby throne and seeing that their songs are perfect for the uke.
Suggested Strumming
For the main strum you can use Strum #6 from the Strum Bible:
d – d u – u d u
Do that twice for every chord except in the bridge. There you can do it once for each chord until the last line where you do one down-strum per chord.
Twiddley Bits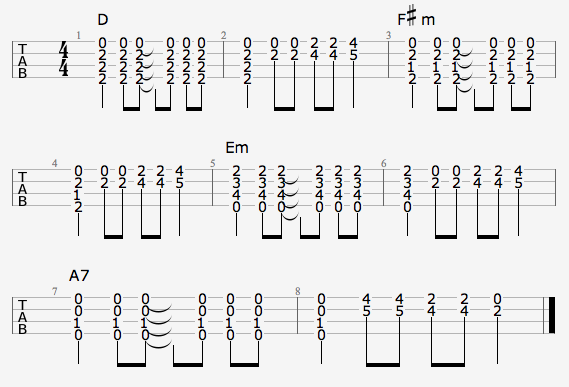 The intro to Despair In The Departure Lounge is easier to play on the uke than on the guitar. Not only that, but the short piano solo in the middle of the song fits perfectly too. I've included just the piano notes in the chord sheet. But you can also combine it with the chords like this: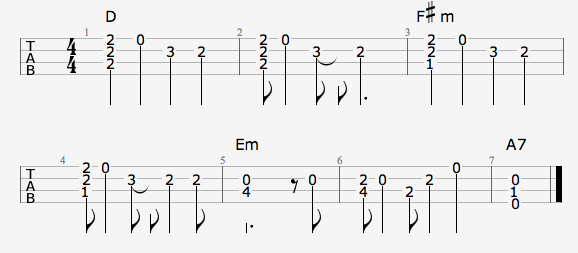 Links
Buy it on iTunes
Fluorescent Adolescent chords
AM Medley tab