Another song for the 'bands you wouldn't expect to hear playing the ukulele' section. This tune is from The Shortwave Set's 'Victorian Funk' album The Debt Collection. Of course, there weren't any ukuleles in England during the Victorian era, but that's just nit-picking.
The ukulele part is quite traditional (and in D tuning) but cut up and twisted around. The basis of it is this: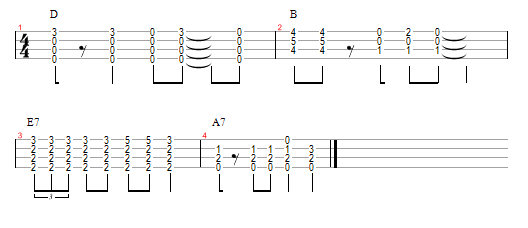 The chords in the chorus are Bb – D – A – D.