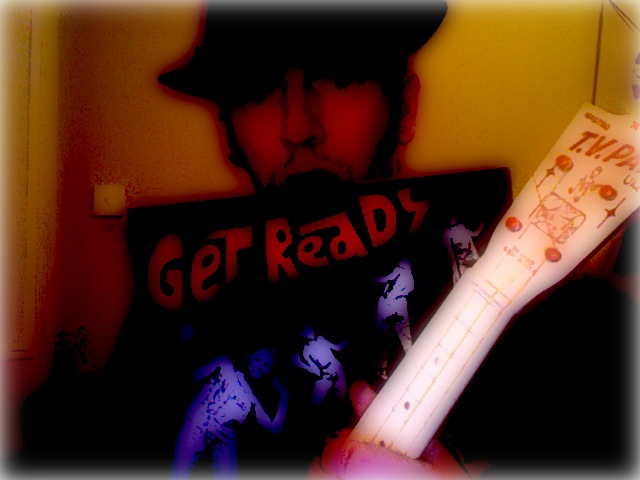 Gus Raucous – Honolulu Baby (M4A)
Gus Raucous – Honolulu Baby (MP3)
An exclusive GUGUG track today (just one – it's the same track in M4A and MP3 according to taste) featuring Gus and his overdub orchestra (overgug orchestra??). Honolulu Baby was made famous by Ty Parvis in Laurel and Hardy's Sons of the Desert (watch it here) and has become a ukulele favourite. There are chords for it here (although I'm pretty sure it wasn't by Laurel and Hardy).
If you thought Gus's description of his musical history was exhaustive, you'd be wrong. He was also in The Cobras who recorded this slice of genius under the name Gustav Temple and the Blades. And you can watch him ukeing it up with Davie from The Cobras here.