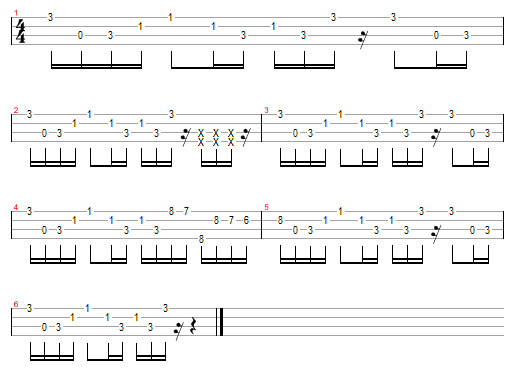 MP3
Yep, more Tom Morello. After the whole rap/metal crossover started so promisingly – the Judgement Night soundtrack, Body Count, Rage – it's a real shame it ended up with Limp Bizkit and Linkin Park.
UPDATE: Bugger, that 8 on the G string in bar 4 should be a 6 on the A string. I'll try to get it fixed later.

Part of the Guitar Riffs for Ukulele series.