One event I'm very much looking forward to following this year is Bosko and Honey's Oz Safari. Compared to New Zealand, we hear very little about the Australian uke scene. So I'm eager to learn more.
One Australian I don't expect to be seeing on the Safari – I believe he lives in the US now – is Scott Matthew. But it's a good enough segue for me because I've been meaning to post this one for an age.
Before you tackle it a couple of things you need to know:
– It's played in D-tuning
– It's in 3/4 time.
– For the picking use your thumb on the G-string then one finger each for the other strings.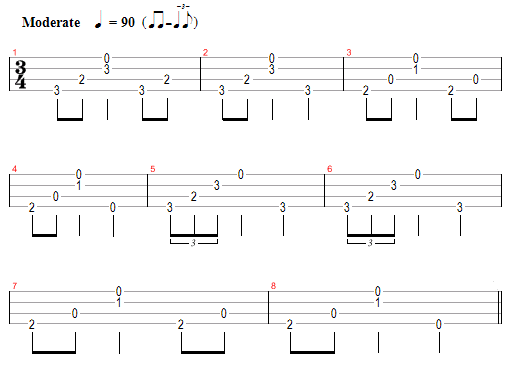 "And IIIIII…" part is A7 then one strum each on D – D7 – D6.

Suggested by Emilie and Antwan.