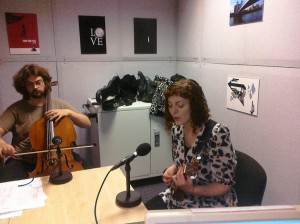 Download Podcast #11
Subscribe on iTunes
Subscribe via RSS
Uke Hunt Podcast #11 in your face.
After a bit of break, the podcast is back in style this month. It features an incredible session from Emily Scott. I don't want to play favourites with all the people who've taken the time to do sessions, but this is my favourite. After hearing the session, you're going to want to pick up a copy of her album i write letters i never send.
You can find links to all the previous episodes here.
Playlist:
1. Salwa Azar – White Horse
2. Quince – A Place By The River
3. Nicholas Abersold – Dead Serious
4. Henry the Rabbit – Dune Bird
5. Tajdar Junaid – The Return
6. Emily Scott live in session – Would You Say?
7. Emily Scott live in session – London Plane
8. Emily Scott live in session – The First Swallow
9. Al Avant – Ward 15
10. Shiny and the Spoon – No Hole In My Head
11. Graham Jong-Il – Amber (Bandcamp, Facebook)
12. Kiwafruit – I'm On My Way
13. Clarilele Mike – Miss Me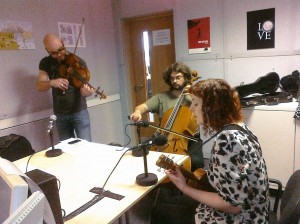 Submit Tracks
You can get in touch and submit tracks for consideration if you follow the rules (particularly the one about file format) via: