I've had quite a few requests for the ukulele bit in this OK Go video. So I went ahead and did that and the chords to go along with the slappy-tubes and dildo-piano (dildano?). The chords are actually based on the studio version but works perfectly well with this version (and we're spared the extended outro).
Suggested Strumming
You can use this strum all the way through.
d – d u d –
Twice for each chord. Except for the long D chords in the intro riff.
Twiddly Bit
Here's the intro ukulele bit: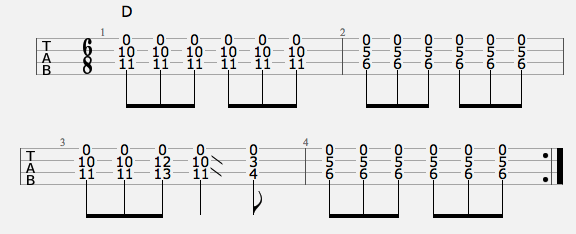 All down strums for this bit.