I like to keep it pretty varied on Uke Hunt but I think this is the first modern, mainstream country song I've written up. That's thanks to the dominance of formulaic, disingenuous bro-country. But with its 6/8 time signature, southern soul influenced vocals and Albatrossy guitar work (the two songs have the same relative chord progression as well) Tenneesee Whiskey makes for a very nice change of pace.
UPDATE: Thanks to Dea for pointing out the song was written in the 80s by Dean Dillon and Linda Hargrove and was first a hit for George Jones. So there still isn't a modern, mainstream country song I like.
Suggested Strumming
You can use this strum almost all the time:
d – d u d –
The only time you need to mix it up is on the short Asus4 chord. There I use:
d u – u d –
Together they sound like this:

Strum
Twiddley Bits
Here's tab for a uke version of the Albatrossy intro: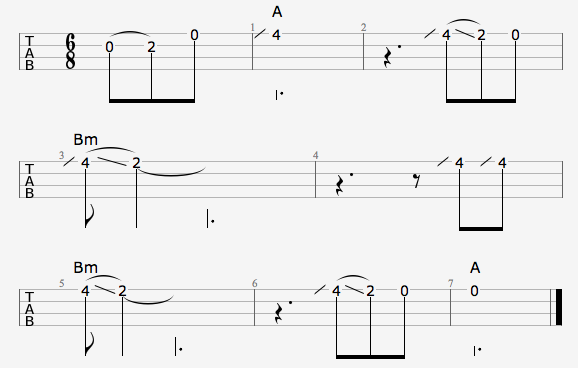 Intro
This is one of those cases where transposing from guitar to ukulele is very easy. If a line is played on the E- and A-strings of the guitar (i.e. the bottom two) then you can transfer them directly to the E- and A-strings of the ukulele.
Links