Etta James – I'd Rather Go Blind (Chords)
I became completely obsessed with hiking simulator Firewatch recently. And the game's soundtrack is perfect. I already made a guitar tab of the main theme. And I had to write up the chords for I'd Rather Go Blind which features on the closing credits.
Chris Stapleton must have taken a chunk of inspiration from I'd Rather Go Blind for Tennessee Whiskey. It's the same two chords, same time signature, similar tempo and uses similar guitar lines.
Suggested Strumming
For the strumming I like to use:
d – d u d –
Do that four times for each chord written (the chord chart shows Bm then Bm again and A then A again so really you're doing the pattern eight times).
Here's how that sounds:

Strum
Twiddly Bits
Here's a ukulele version of the guitar part in the intro: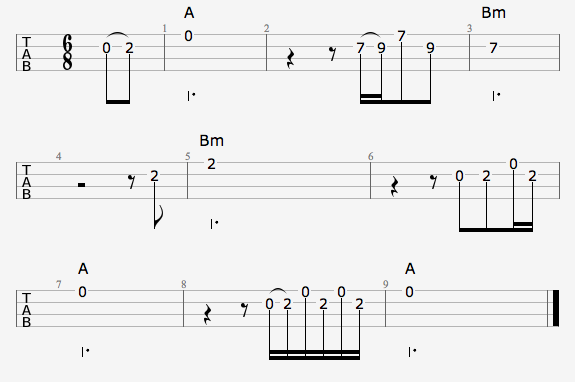 Which sounds like this:

Solo
Links