Here's a selection of short Halloween-suitable bits and pieces for you to work up for the big day.
Michael Jackson – Thriller

Those chord stabs are so great. Instantly recognisable even on ukulele. The bass line is a bit ridiculous on uke though!
Eurythmics – Sweet Dreams

This is a supremely creepy song. The riff is in C minor but uses an Ab note (an augmented fifth) which creates the uneasy, dissonant feel.
Charlie Daniels Band – The Devil Went Down to Georgia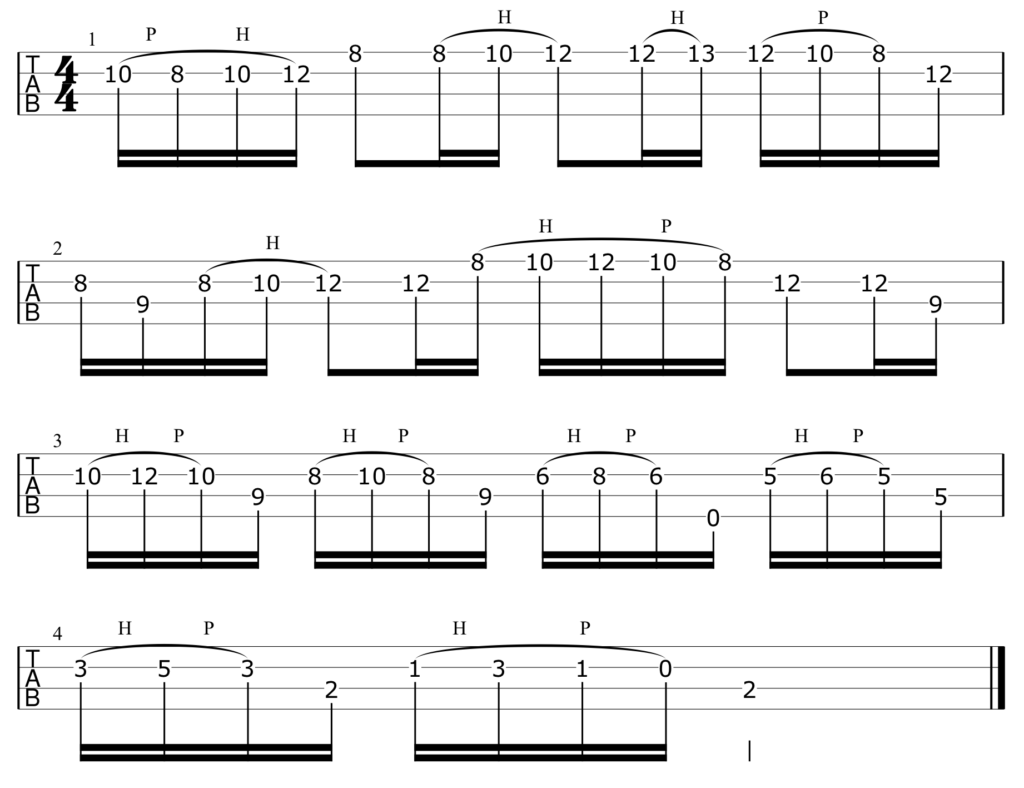 This is hellish to play on ukulele. If the devil were challenging me he'd definitely get my soul. You're going to have to put in a lot of practice if you want that golden ukulele.
Blue Oyster Cult – Don't Fear the Reaper

I was expecting this one to transfer to uke more easily than it does. It's a bit fiddly to play (make sure you move your hand down the fretboard for the A-string, 5th fret or you'll be stranded) and it requires a capo at the fifth fret.
Harry Belafonte – Jump in the Line (from Beetlejuice)

Jump in the Line was originally written by calypso legend Lord Kitchener and first recorded by Woody Herman. But it was Lord Flea's mento version that Harry Belafonte took inspiration from. Belafonte popularised the song and it got another boost when it was used in the iconic scene from Beetlejuice.