There were two sad loses for the music world last week: Peter Tork of The Monkees and, overlooked soul singer and transgender pioneer, Jackie Shane. Particularly sad for Jackie Shane who had only just come to wider public attention (and my attention) through Numero Group's recent rerelease of her music (a must-listen if you're at all interested in classic soul music) and
a profile in the New York Times.
Suggested Strumming
Verse, Solo, Bridge: I like to use a two bar strumming pattern here. The first bar goes like this:
d – d u d u d u
And the second:
d u d u – u d –
In the first two lines you play the first bar on G then the second bar on D then both on G. After that it's one bar per chord with an added down-strum on the D7 at the end of the verse.
The solo is just the first two lines of the verse and the bridge is just the second half of the verse. So you can use the same strumming there.
Chorus and Outro: For the rapid G-C changes I just do two down-strums per chord. The one long down-strum each chord on the last two lines.
Twiddly Bits

The intro combines the organ stabs and the guitar riff (which pops up again at the end of the chorus). If you want to make it easier to play you can switch the opening chords with 021x and 0003.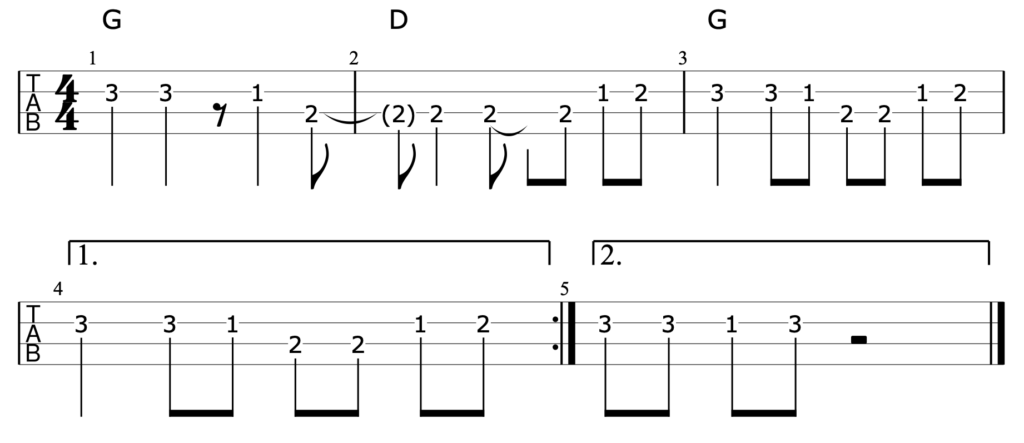 Links