I've read some absolute drivel about ukuleles over the years. But there's a new worst: Rolling Stone wrote an article about "best ukuleles" that "pros use" that's so bad I'm not willing to link directly to it.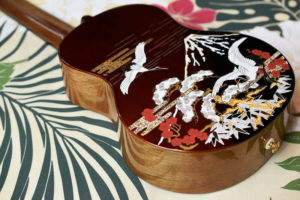 New Releases
– Craig Robertson's Truth is a Runaway Horse.
– Big Werl's Licensed to Swill. You can listen to it on Soundcloud.
– More flawless classical ukulele from Herman Vandecauter with four new tunes on his Bandcamp.
Window Shopping
– Limited edition Kiwaya 1978 concert.
– Lichty Walnut Archtop Ukulele U142.
– Pelem coconut uke.
– 8-string Ortega Eclipse.