I ventured into TikTok the other day to find out what the kids are into. Turns out they love hyper-literal dance moves, handing over their data to the CCP, syncopation and jazz chords. I'm entirely on board with those last two. So here's a selection of songs that became popular on TikTok.
Doja Cat – Say So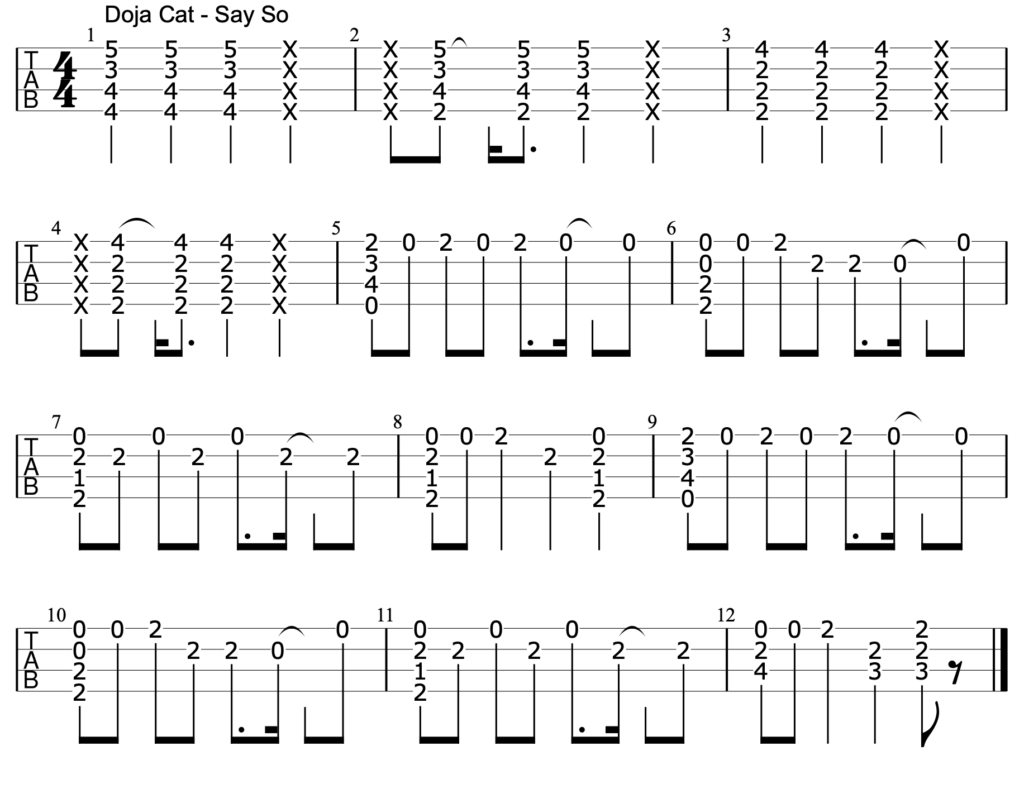 The chord progression of this one is tasty. It's Em7 – A7sus4 – Dmaj7 then adds B7sus4 – B7 the last time around. The strumming pattern is also interesting. The odd bars are strummed directly on the beat and the even bars have a syncopated strum.
Dua Lipa – Don't Start Now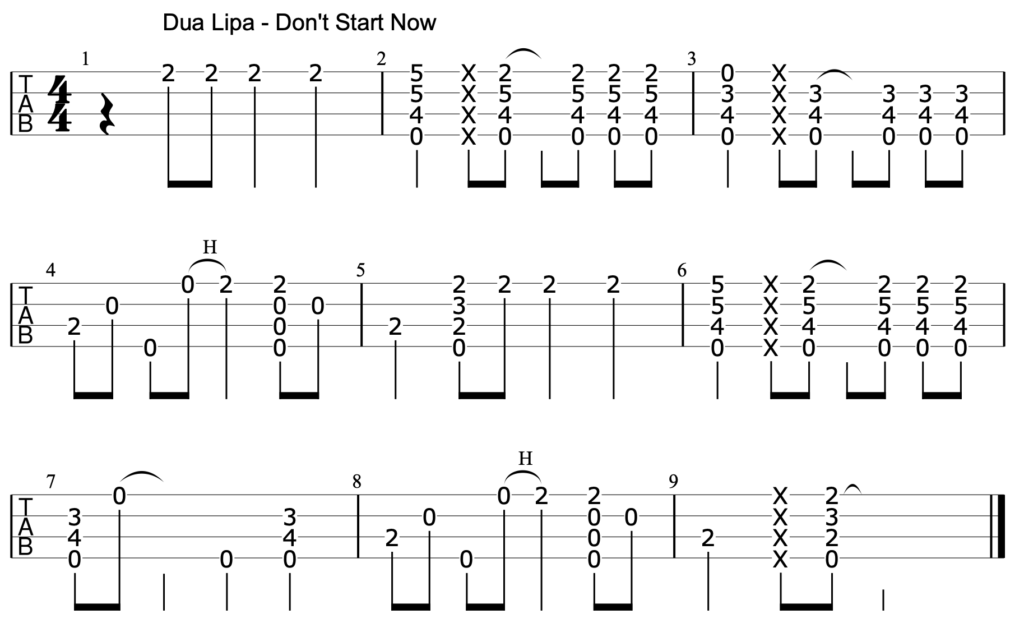 I've got a full version of this coming up tomorrow.
Megan thee Stallion – Savage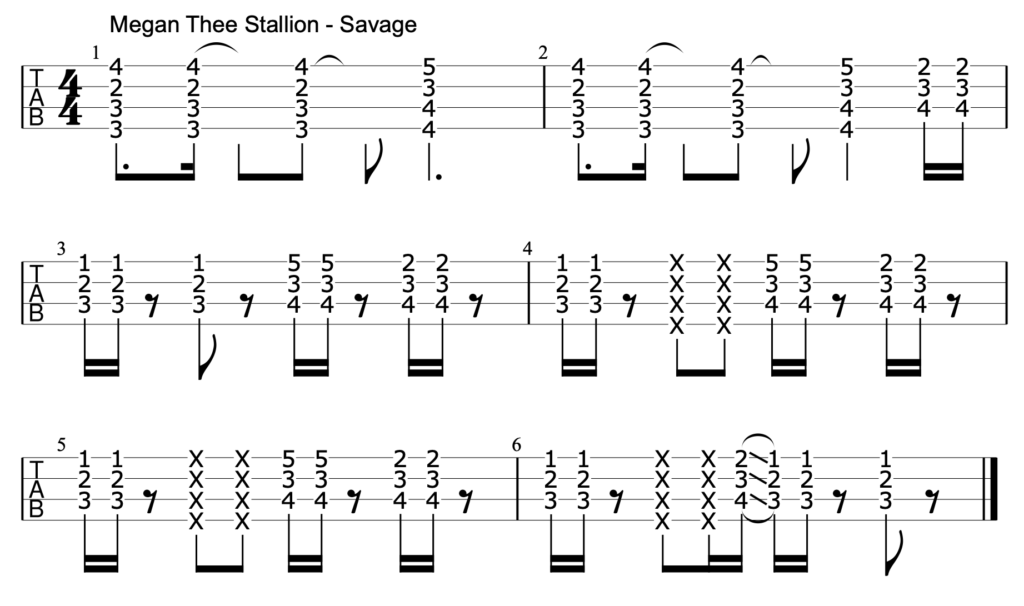 Similar to Say So in that it shares the minor 7 chords and has the same syncopated rhythm (albeit shifted in the bar). But uses them in a more punchy way to produce a more aggressive sound.
Doja Cat – Freak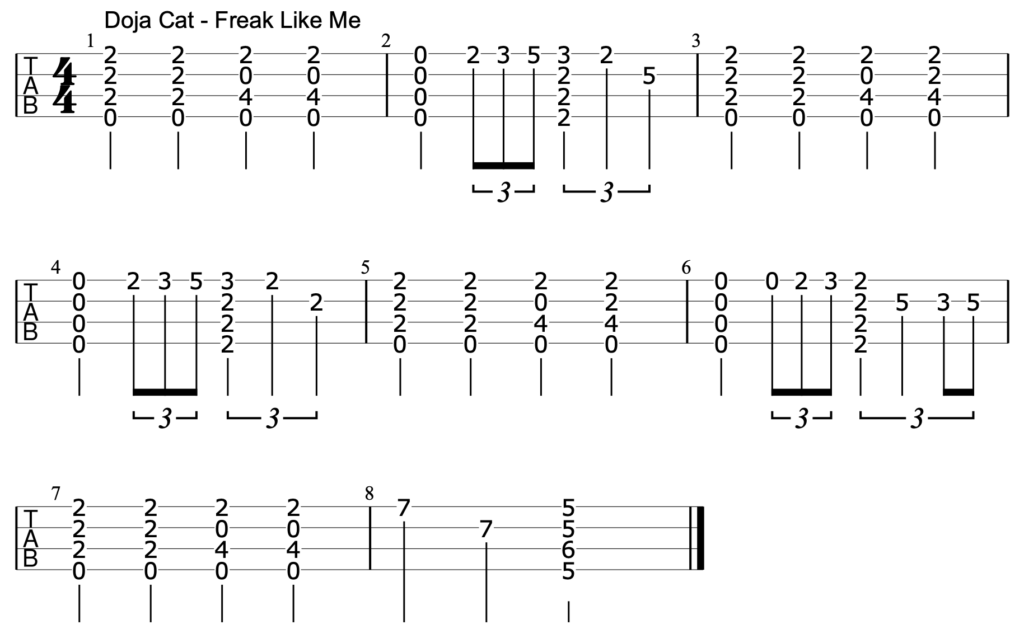 A very old-school chord progression thanks to a sample of Paul Anka's Put Your Head on My Shoulder.
Jason Derulo – Savage Love