– Lost tapes of a young Joni Mitchell playing ukulele found.
– Eddie Vedder played a song for Jimmy Carter on a ukulele made of wood from Carter's estate. Close-ups of the uke on luthier Beau Hannam's Facebook.
– Jake Shimabukuro discusses how he's been handling the hellscape of 2020.
– Magpie joins the THUG's Ukulele Group for some C scale practice.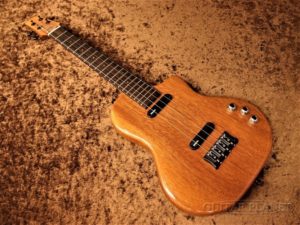 Window Shopping
– Island Electric Baritone.
– KoAloha 25 Anniversary Silver ukes.
– 1930s Regal Tiple.
– 1959 Casper the Friendly Ghost ukulele.
– Kanile'a ISL-S Premium.
Patreon
A massive thanks to Uke Hunt's Patreon backers. And double thanks go to September's Tenor backers:
– Dan.
– Fiona Keane.
– Joseph Freeman.
– Katherine Penney.
– Kie77.
– Mr Daniel Barclay.
– Nick Parsons
– Olga deSanctis.
– Pat Weikle.
– Pauline LeBlanc.
– Sandi Clement.
– Trevor Mccravy.
September's Patreon exclusive for Concert and Tenor level backers is Robert Johnson's Love in Vain.