Time for the Uke Hunt Annual Chord Quiz. Test your chord knowledge, theory knowledge and musical ear. The method is as low-tech as ever.
– Grab a pen and paper.
– Answer the questions (using a ukulele to help you is entirely allowed and encouraged).
– Check the answers here (no peeking).
If you're reading by email or feed reader you may need to click through to the post to see everything.
Chord Diagrams
Name the chord from the chord diagram (the chords are either major or 7, nothing more complicated than that).
1.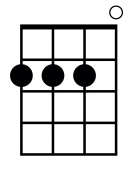 2.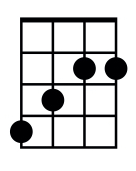 3.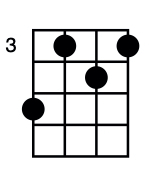 4.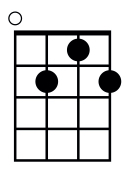 5.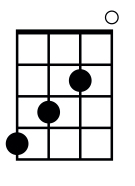 Chord Flavour: Diagrams
All these are E chords but are they E, Em, E7, Em7, or Emaj7?
6.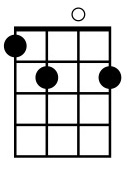 7.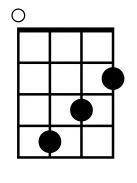 8.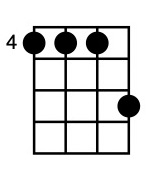 9.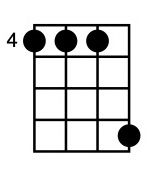 10.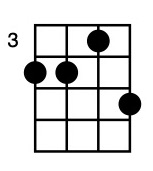 Chord Flavour: Listening
All these are F chords but are they F, Fm, F7, Fm7 or Fmaj7?
11.
12.
13.
14.
15.
Chord Makeup
Each of these triads of notes makes up a minor chord (e.g. the notes of an A minor chord are A, C and E). Which one? (The notes are listed in alphabetical order starting at C to make it harder.)
16. E, G, B
17. D, G, Bb
18. D, F, A
19. C, E, A
20. C, Eb, G
Chord Progression
Match the MP3 to the chord sequence:
a) G – C – D – C – G
b) G – Em – C – D – G
c) G – C7 – D7 – C7 – G
d) G – E7 – A7 – D7 – G
e) G – Bm – C – D7 – G
21.
22.
23.
24.
25.
Links
Big Chord Quiz 1
Big Chord Quiz 2
Big Chord Quiz 3
Big Chord Quiz 4
Big Chord Quiz 5
Big Chord Quiz 6
More ukulele quizzes