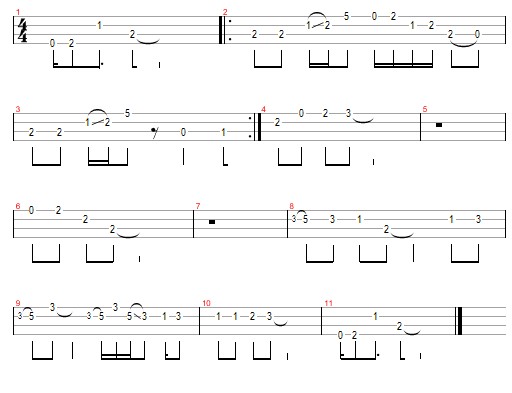 You may not recognise the name 'Alan Hawkshaw' but if you live in the UK you'll certainly be familiar with his music. As well as writing the classic Grange Hill theme, he also came up with the bada-bada-biddly-do-boooo for Countdown.
The 70's was the golden age of TV theme making. Today, they all seem to be tuneless slabs of thudding beats. I must have heard the Big Brother theme tune hundreds of times but I can never remember how it goes. I suspect I'll still be able to hum the Grange Hill theme and the Rhubarb and Custard theme on my death-bed.
The Grange Hill theme isn't particularly uke friendly but I enjoy playing it and it will always get a giggle from Brits of a certain age. I've tabbed it out for one uke but there are at least three guitars playing on the original. If you have a uke-playing friend, get them to play the riff in bars 2 and 3 over bars 4 to 8. If, like me, you have no friends, you could attempt to combine the two parts – playing the riff during the long rests – or miss out that section entirely.