As well as the chord songs, GUGUG put out a fair few instrumental overdub tracks – usually theme tunes. My personal favourite is their reworking of the Get Carter theme.
To play along with the GUGUG version, tune up a fret to G#C#FA#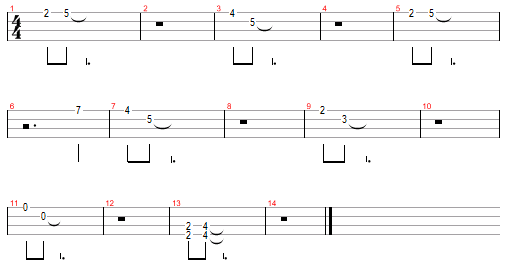 And here's the bass line (tabbed for bass in standard tuning).