Flicking through the previews of Bishop Allen's new album, Grrr…, I didn't come across any obvious ukulele tracks (perhaps there's one in the background of Don't Hide Away). Same story with Mirah's new one (a)spera (although it does make up for it with a terrible cover).So, a little ditty off Bishop Allen's last debut.
The intro goes like this: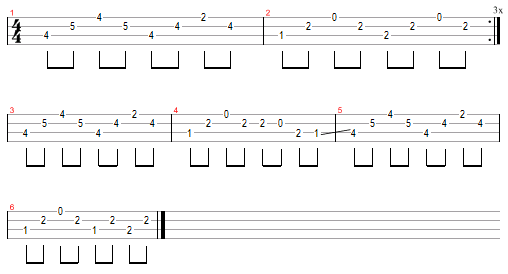 With the verses using a fairly random selection from those patterns. In the later verses, you can just strum out the chords (A – E – F#m – D).
The only other chords are in the bridge: D – A – E – A x2