The Postal Service – Such Great Heights (Chords)
This week is officially Captain Obvious Week. Covering non-uke songs that seem to be done over and over on ukulele. Strangely enough, two of them are from Ben Gibbard.
The electronic blips on bloops make Such Great Heights a fair unlikely obvious ukulele song, but plenty of people have taken it on (my favourite being Amber Nash). I suspect the Iron & Wine version pushed it much closer to ukulele territory.
If you're going to tackle the Postal Service version, it helps to make it a duet – like the Witchger Boys did – to handle the vocal overlaps and the…
Twiddly Bits
Here's what I made of the intro – arranged for two ukuleles. It's very tricky – particularly if you're trying to play it the same tempo as the original. As you can hear, I haven't quite got it down.
Such Great Heights Intro Tab

MP3
The little piano bit – try to let the notes ringing into each other as much as possible: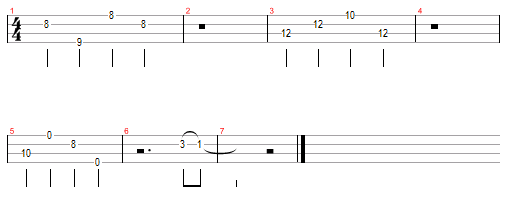 And the solo- dead easy: