It's one of the greatest songs of all time Theme from Sparta FC is most famous for its use as the backing music for the BBC's Final Score. Which lead to Mark E Smith reading out the football results. "Tottenham Hostpur postponed. West Ham United one h."
The original riff is played on the E and B strings of the guitar. So I've had to tune the C string down one fret to B to fit it on the uke. But other than that it works pretty well. Here's the intro followed by the riff.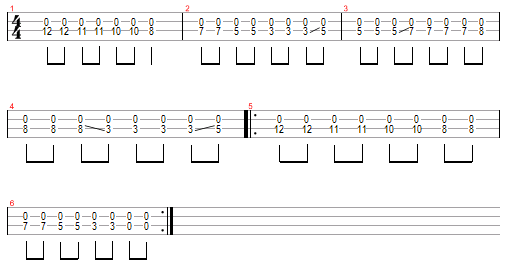 Here's me playing it on the uke:

MP3
UPDATE: A massive thanks to Dylan for alerting me to the existence of this recording of The Fall doing Who Makes the Nazis? for a Peel Session. ON A FREAKIN' UKULELE! A very out of tune ukulele.