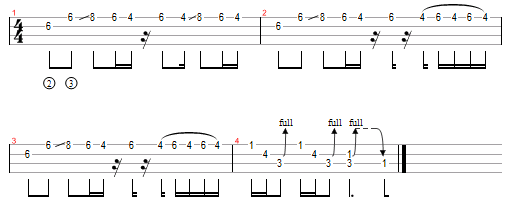 MP3
When Ben Lee's in trouble he asks himself, "What Would Jay-Z Do?" After seeing how he handled Glastonbury, it's certainly sage advice. But I prefer Jomes's suggestion that we ask 'What would Ken Middleton do?
D.O.A. samples Janko Nilovic & Dave Sucky's In the Space but this riff isn't so much a sample as a complete reconstruction. A quick noodle at the beginning of the song is cut up and stapled together to create one of the best riffs around.
When Jay-Z wrote this song he obviously hadn't heard Carl Sagan's A Glorious Dawn.

Part of the Guitar Riffs for Ukulele series.