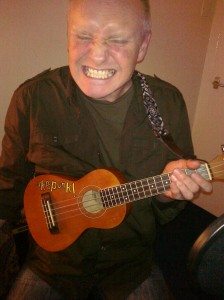 Download podcast.
Another knockout podcast from Bossarocker. I've listened to it four times already. This month's podcast features a session from Uke Punk along with tracks from Annie Bacon, Eliza Newman, Sophie Madeleine, Sweet Soubrette and plenty more.
You can now hook up with the podcast on Facebook.
You can find a full list of the podcasts here.
Playlist:
1. Savannah Smith – Ventriloquism
2. Annie Bacon – Superwaitress
3. Eliza Newman – Ukulele Song for You
4. Ronan Kearney – Remember Me
5. Sophie Madeleine – Little One
6. The Uke Punk live in session – Laura Laura
7. The Uke Punk live in session – Girl Across the Road
8. The Uke Punk live in session – Am I Supposed to be a Grown Up?
9. Stoned Popes – What's Comin' After
10. Lost Colours – Giants
11. Electric Mystical Soul Vibration – Daisy
12. The Brass Traps – Something to Hang My Hat On
13. Lemoskine – Maria Lucia
14. Sweet Soubrette – All That Glitters
15. Jennifer Teeter – Dik Dik