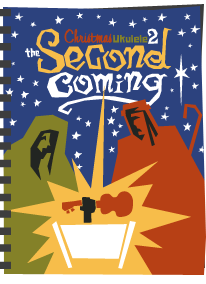 You might already know I've been working on a new Christmas ebook. The proper release will be on Wednesday. But it's December already and I've had a fair few people wanting to buy it. So I'm doing a bit of a pre-release for the people who want it right now and don't need to know all the details. I recommend buying this now only if you've bought one of my ebooks before and know what you're getting.
The full price is going $9 (like the first Christmas ebook). That price is only going to last until the proper release post goes up on Wednesday. So don't shilly-shally.
In the ebook there's tab for eleven simply-arranged Christmas carols. There are two versions of each: a full version (which you can hear in the videos) and a melody-only version (for easy playing).
Full Arrangement Videos
Don't buy it now if you haven't bought one of my ebooks before! I'll be explaining the whole deal much more thoroughly on Wednesday.