A few weeks ago I wrote about Prince's favourite chord trick and it lead to an inevitable cavalcade of requests for Purple Rain. And why not? It has to be one of the best chord progressions ever written.
Suggested Strumming
Here's the slightly sparse strumming pattern I like to play:
d – – – d – d u
– u – – d u d u

Strumming
You can use that everywhere except the few chords he strums once then brings a halt to the backing.
Twiddly Bits
I'm not going to write up the whole solo but here's the little repeating motif: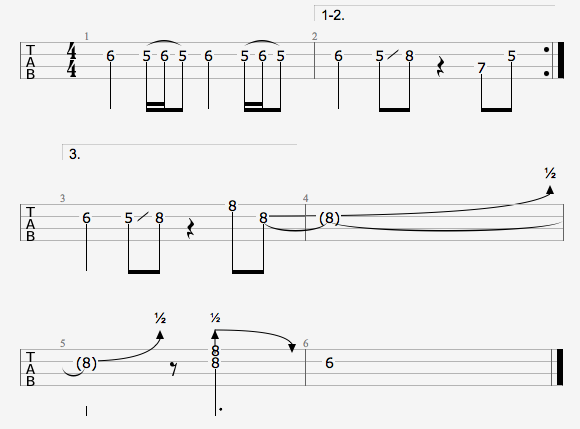 Solo Motif
Towards the end of the song this little run is introduced at the end of the chord progression:

If you're really adventurous you can play it with full chords. Here's how it sounds (easy version then hard):

Turnaround
Links