Ukes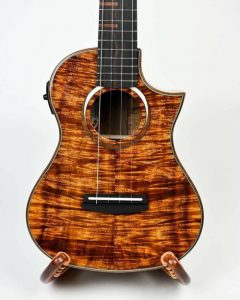 – Kala's new twenty one pilots Cord Ukulele looks damn fine.
– 1920s Kumalae Koa Soprano Ukulele.
– RIGuitars ukulele based on Jerry Garcia's guitar.
Photos
– Dorothy Mackaill in Safe in Hell (1931).
– Various ladies with ukes (1920s)
Garfunkel and Oates are up for an Emmy for their ukulele tune Frozen Lullaby. On a non-ukulele note, Kate Micucci is in the new Ira Glass/Mike Birbiglia movie (judging by the trailer she's in it a bunch and they don't let her say anything).
Jake Shimabukuro jams with his son (via Ukulelia).
I mentioned Helen Arney's new radio show Domestic Science last time round and you can listen to the first episode on iPlayer now (wherever you are).