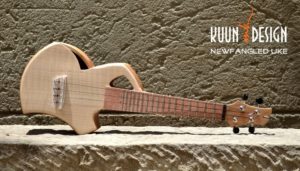 The Ukulele Site has an extensive post on ukuleles and humidity.
Ukulele rapper has a pasty named after him.
Ukes
– Lichty document making a steel-string baritone for Richie Williams of the UOGB.
– Newfangled uke by Murray Kuun.
– G-string Custom Sun Inlay.
– Hive ukulele and amp.
Images
– Playing ukulele for the first time.
– FEEEEEEEEEEVER.
– The Joker fondles a priceless ukulele while Batman practices.