Foals – Spanish Sahara (Chords)
This is the last Life is Strange song I'm doing. Promise. And it's going to be a whole two days before I even post another song by a band on the soundtrack.
Spanish Sahara is a great song for a mixed ability group of ukers. The chords and strumming are dead simple. And there are some intricate lead parts for the show-offs. So I've divvied up the parts among a few ukes.
Strumming
For intro and first verse you can just use one down strum per chord.
Once it gets going I like to use this as the main pattern:
d – d – d u d u
Do that twice each for F – Am – C then once each for Am – G. Which sounds like this:

Strum
Twiddly Bits
For the intro I used a baritone and a standard ukulele playing the same notes two octaves apart. Here's tab for both with the gCEA tuned uke at the top and DGBE bari at the bottom.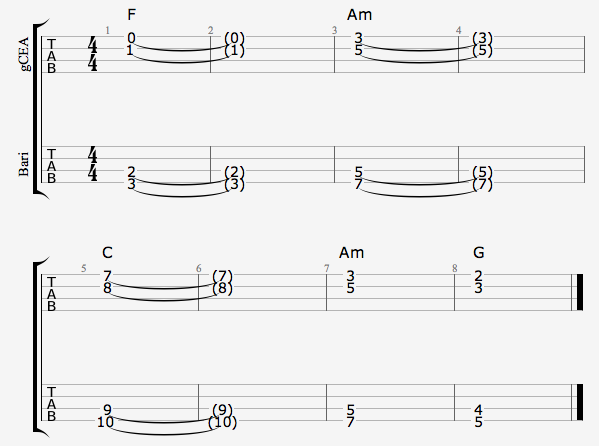 I've tabbed the solo as one ukulele part but it actually uses two (although you could just use one and play it as is if you wanted to). The first uke plays the first 8 bars. Then repeats the first 8 bars while the second ukulele plays bars 9 – 16. Both parts are played with alternate picking.
Links
Buy it on iTunes
More indie tabs and chords
Bonus: Foals – My Number (Intro Tab)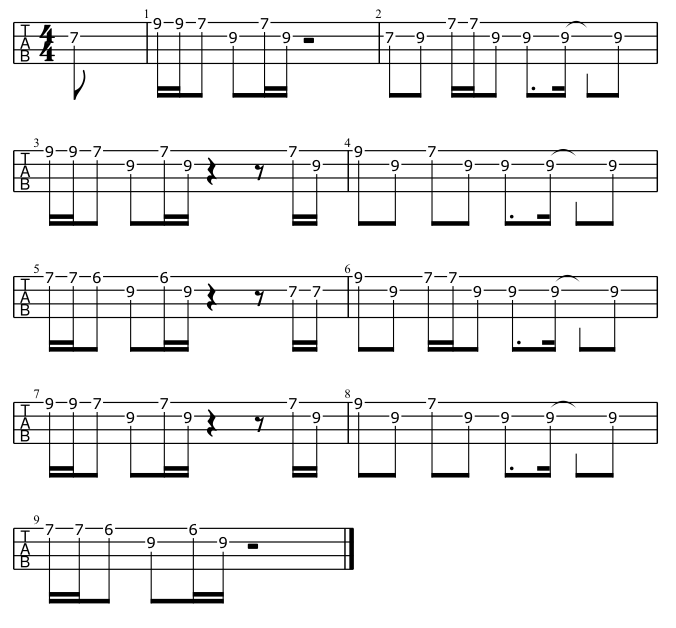 Links