The Smiths – Bigmouth Strikes Again (Chords)
I love writing up Smiths songs. They're full of interesting chords and challenging lead parts to tackle. So this week I'm taking on Bigmouth today and five of my favourite Smiths lead lines on Thursday.
Before you start: slap a capo on at the fourth fret.
For the pedants: I've taken a couple of liberties with chord naming to fit things in. The D11 is actually a Dadd11 (a D11 chord would include 7, 9 and 11) and the Am after the F functions as an Fmaj7.
Suggested Strumming
The strumming is a little complex. Here's how I play the main strum: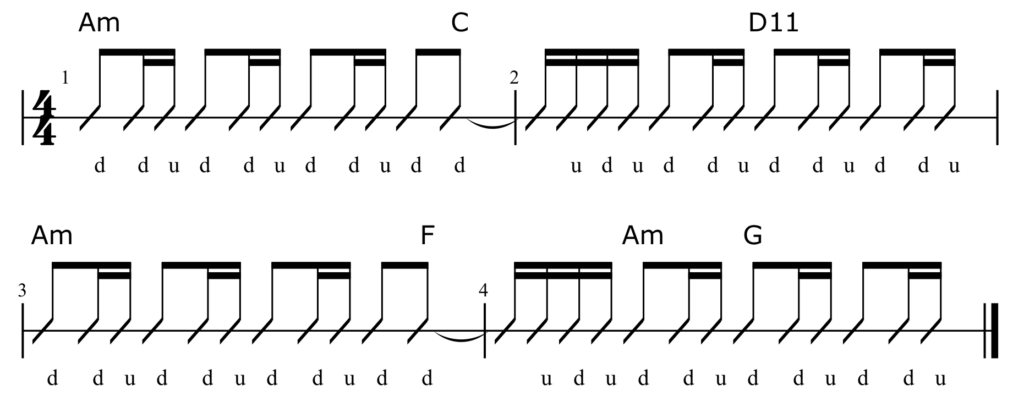 Which sounds like this (slow then up to speed):
The only variation comes in the middle section which I strum like this (with the x's indicating muted strums):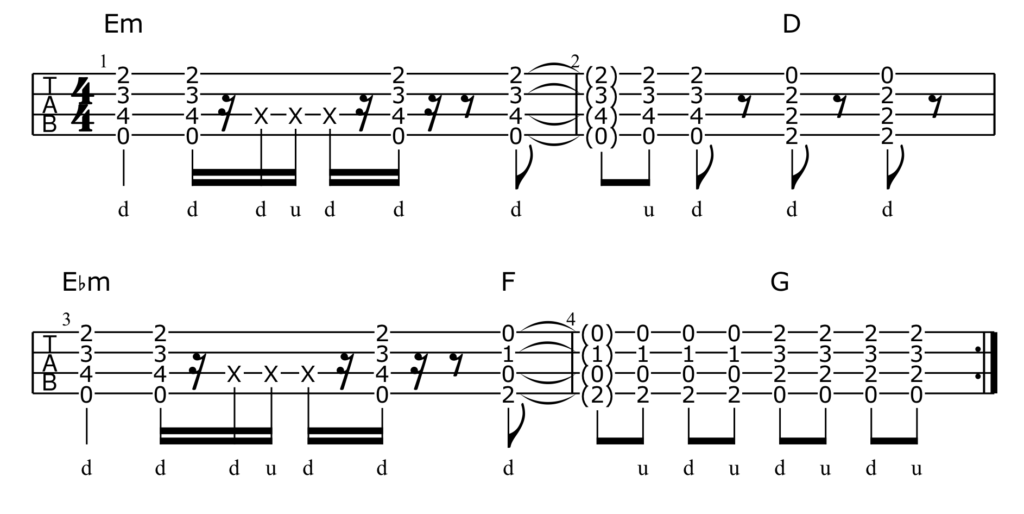 Middle Strum
Twiddly Bits
The solo is just this figure played four times. There's no capo for this part.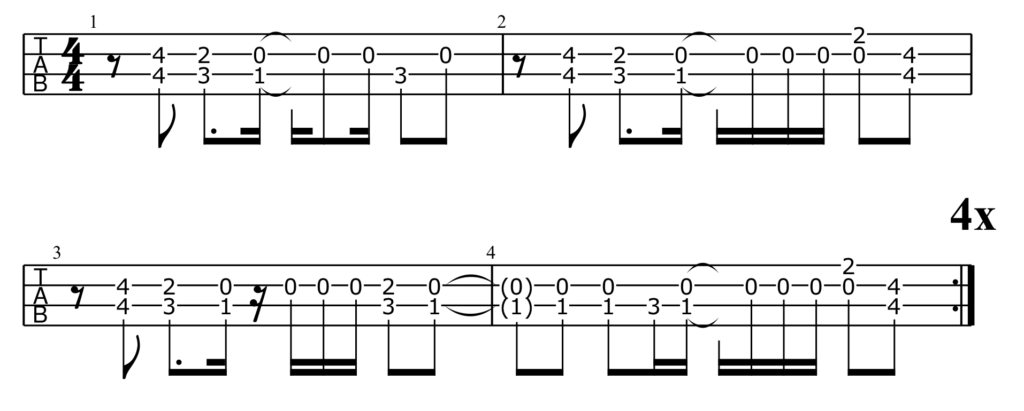 Links