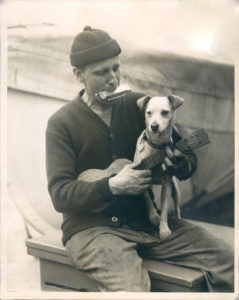 Window Shopping
– Martin have reproduced the Konter ukulele. The famous ukulele that travelled to the North Pole on Byrd's 1926 expedition and was signed by Thomas Edison, Charles Lindbergh, and Calvin Coolidge among many others.
– Summer NAMM 2018 (the music gear shindig) didn't have much exciting uke action. Makala have eight-string ukes and guitarleles and Fender have a Grace Vanderwaal signature uke.
– Kanile'a K3 long-neck soprano.
In case you missed yesterday's post, João Tostes's new instrumental album is available on his website for free and has tab for every track.
Gibson are hoping ukuleles can help pull them out of bankruptcy.
Pictures
– The hands of ukulele players.
– Manu e tokerau: Tahitian ukulele ensemble (Thanks to @HermanVDC).
– Carved duo.