Brad at Live 'Ukulele has an incredibly thorough discussion of how to pronounce 'ukulele taking in Hawaiian history, overpopulation and punctuation.
The live action remake of Dumbo has some uke action on the soundtrack.
On Video
– Sol Hoopii in Down To Their Last Yacht (1934).
– Building a solid body baritone ukulele.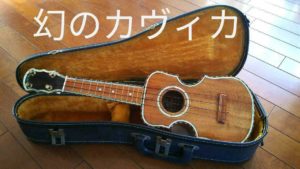 Window Shopping
– Tangi and Kawika collaborate on a violin-style ukulele.
– Petros Tunnel 13 ukulele apparently using redwood timbers salvage from the Southern Pacific Railroad's Siskiyou Summit Tunnel #13.
– Vintage Knutsen harp ukulele.
– Pono 8-string tenor.