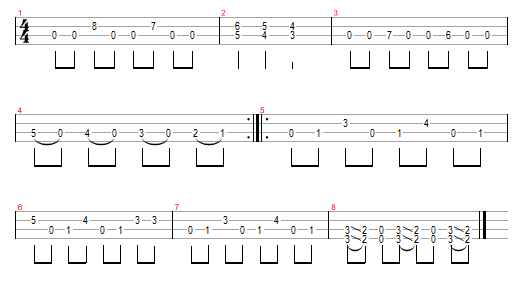 MP3
I surprised I haven't been knocked up side the head for not featuring this one yet. What was I thinking doing Enter Sandman before this? It's easily one of the best riffs of all time. I believe the correct word is 'immense'. And the bigger a riff is the more fun it is to play it on the ukulele.
If you've listened to the MP3 already, you might have noticed that I've used a pick for this one (blasphemy). The notes come to fast to play it any other way. And you need to do a fair bit of palm muting (i.e. rest the underside of your picking hand lightly on the strings just in front of the bridge to dampen the strings).

Part of the Guitar Riffs for Ukulele series.