Nickel Creek – Anthony (Chords)
Sara Watkins has a few ukulele songs knocking around but this one – from Nickel Creek's Why Should the Fire Die? – is the standout. The tuning she uses in this one is rather unusual. It's like a low-G ukulele tuned down two frets (to F Bb D G). I worked out the tune using a baritone ukulele with a capo at the third fret.
I included the shapes for standard tuning in the chord chart. Here are the chords for her weird-ass tuning.
Twiddly Bits
Here's the little riff she plays through most of the song: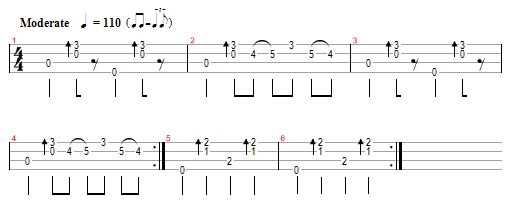 If you're using standard tuning, you can get away with playing it like this: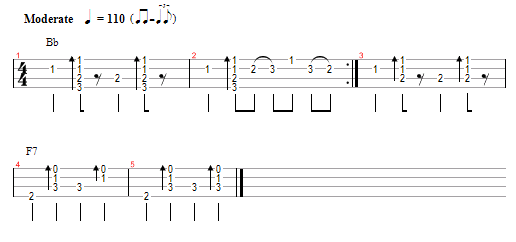 Suggested by Ashley and Frank