Another medley from Mr B The Gentleman Rhymer in the vein of Chap-Hop History. This time taking on the early 90s rave music.
Two things to bear in mind:
– It's in D tuning. The chords are all referred to with their D tuning name.
– The strumming, as always, is just suggested. He varies it and I suggest you do too.
Move Any Mountain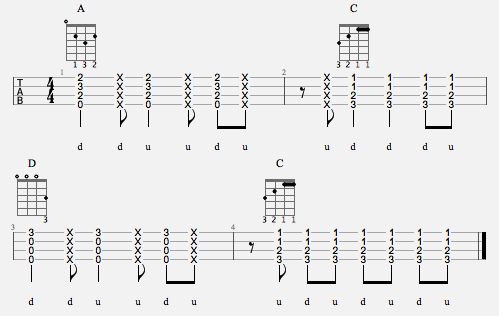 The first section sets the main chords – A, C and D – which crop up in other sections. The chord progression will work in the parts that don't have banjolele in them too.
I Like To Move It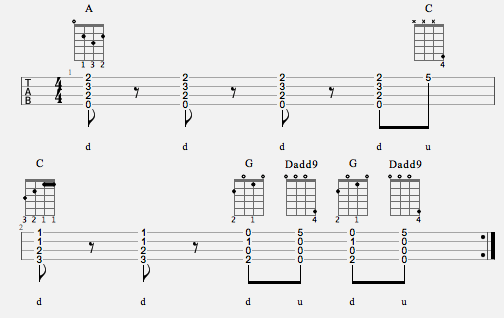 Same chords in this section with an added G chord and the occasional move up to the fifth fret.
Good Life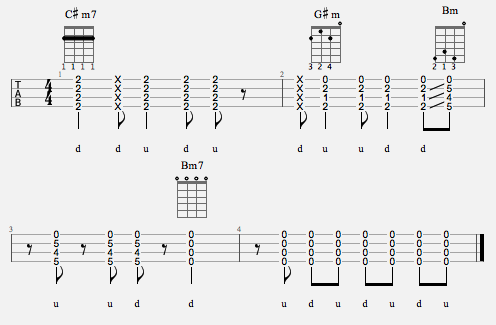 The next two sections move from the key of A into the equivalent minor: C#.
Chime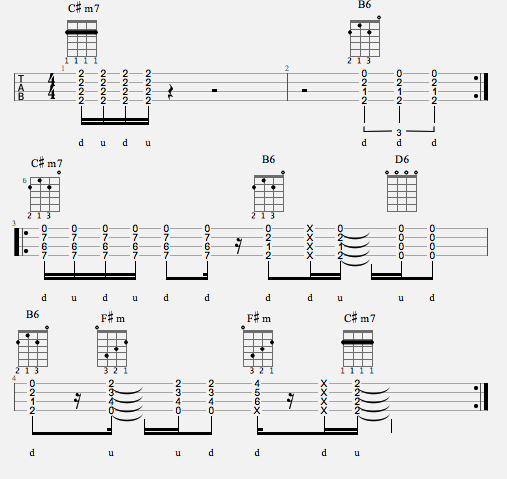 Worth paying attention to the strumming in this section. I had trouble getting to grips with it.
On A Ragga Tip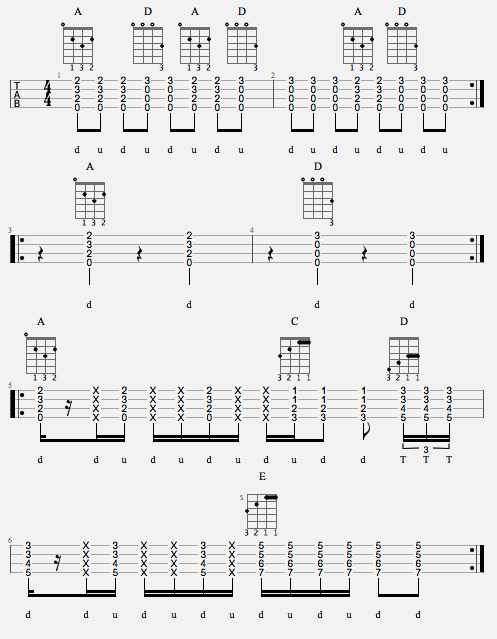 Back to A. The first bit of this is much trickier than it looks. You have to pay close attention to where the chords change. The only way I could find of getting it right was to count:
(A) 1, 2, 3
(D) 1, 2
(A) 1, 2,
(D) 1, 2, 3, 4
(A) 1, 2
(D) 1, 2, 3
But you might well be clever than me so count it any way you can get it right.
He busts out the triplet strums for the final section, but you can have fun here and strum however fits.
Out of Space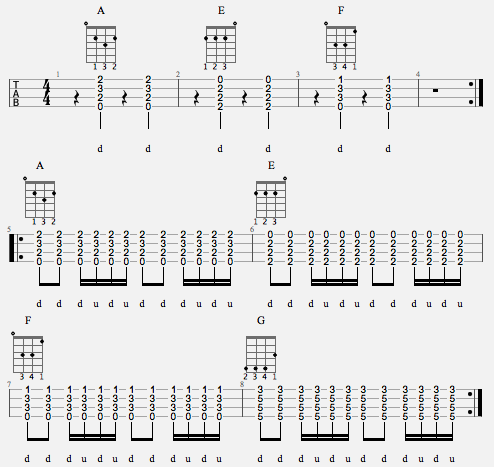 Nice, simple section to finish on.