Molly Lewis – Open Letter to Stephen Fry (Chords)
Another free culture ukulelist ahead of Culture Freedom Day today. This time Molly Lewis and her blush-making song for Stephen Fry.
Twiddly Bits
The intro has a fine piece of picking. There's also a strummed version of it which crops up later in the song.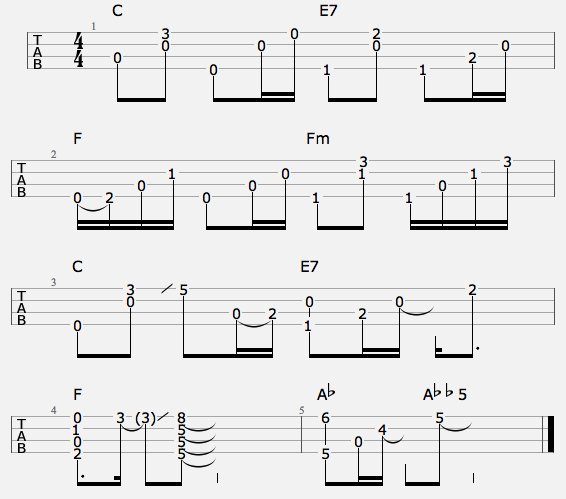 Links
Buy it on Bandcamp
sweetafton23.com
Britney/Molly Lewis – Toxic tab
Tom Cruise Crazy Chords
Still Alive Chords
Want You Gone Chords

This work is licensed under a Creative Commons Attribution-NonCommercial-ShareAlike 3.0 Unported License.