UOGB – Satellite of Love (Chords)
In tribute to Kitty Lux, this week is going to be dedicated to the Ukulele Orchestra of Great Britain. Starting with the live favourite: Lou Reed's Satellite of Love.
For this write-up I used the version on their Live in London #1 album.
Suggested Strumming
For the main strum you can use:
d – d u – u d u
Intro: Once for each chord. Like this:

Strum 1
Verse: Same as the intro in the first two lines. Then on Em play:
d – d u d –
One down strum on D. Then back to the main strum.

Strum 2
Chorus: One strum pattern for each chord. Then on the last line one down strum per chord.
Middle: Play d – d u once for each chord. Except the G at the end of the second and fourth lines where you can play d – d u d u d u.
Twiddly Bits
At the end of each G-A7-C-D progression there's a very clever pair of interlocking lines. One rising and one falling. I think the rising line is played using George's mandolin tuning and falling line is played on baritone. But here's my take on it using two standard tuned ukes.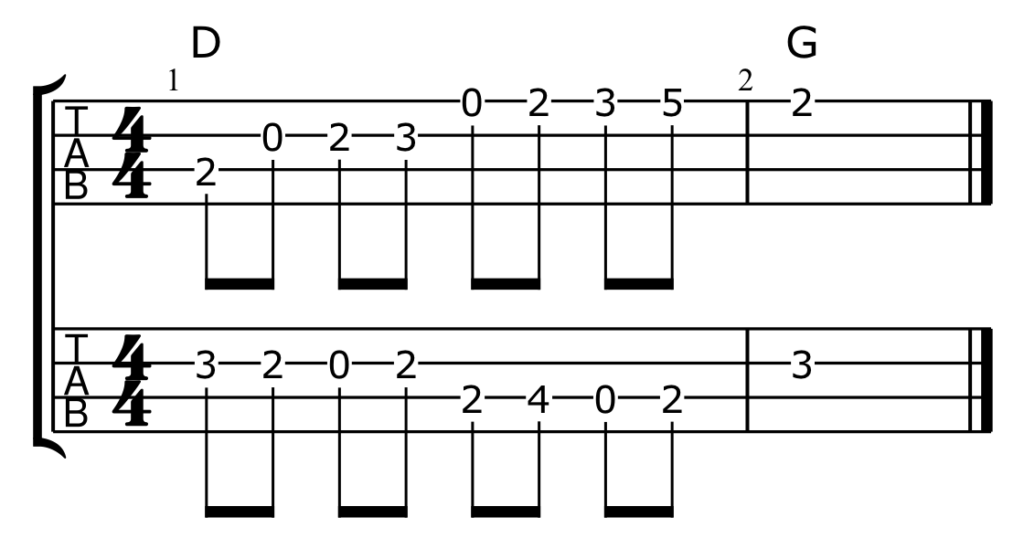 Lick
Links