Cut My Lip first turned up on album Trench where it glided past me without much of a diversion. But Twenty One Pilots recently put out a heavily reworked version for their upcoming Location Session record (under the title Cut My Lip (40.6782°N, 73.9442° W)) and I was knocked out by it. So it's that version I've written up (although both have the same chord progression).
I arranged this with a capo on the second fret to keep things easy. If you want to play without a capo Em – D – A transposes to F#m – E – B.
Suggested Strumming Pattern
For the strum, I take inspiration from Twenty One Pilot's uke songs and do a ska-flavoured strum. I play a constant down-up but muting some of the strums (represented by the X) to create this pattern:
X X d u X X d X
Which sounds like this:

Strum
I go into more depth on ska and reggae strums in my ukulele strums ebook.
Twiddly Bits
Here's a version of the riff that starts in the second half of the intro and crops up throughout the song.
It's played without a capo.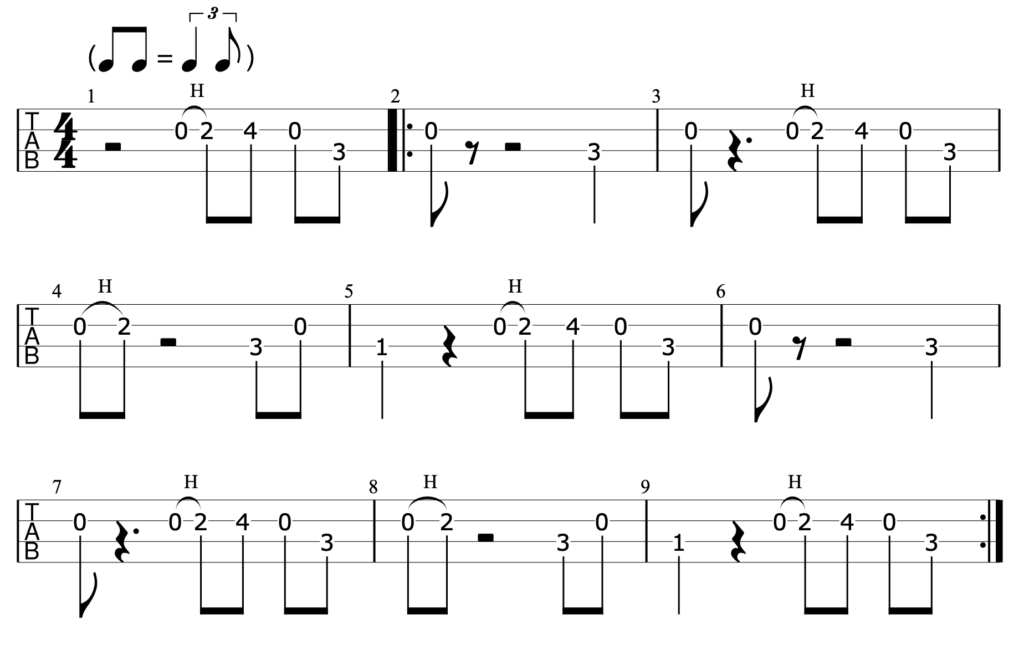 Links
Buy it on Amazon
We Don't Believe What's on TV (Chords)
Nico and the Niners (Chords and Tab)