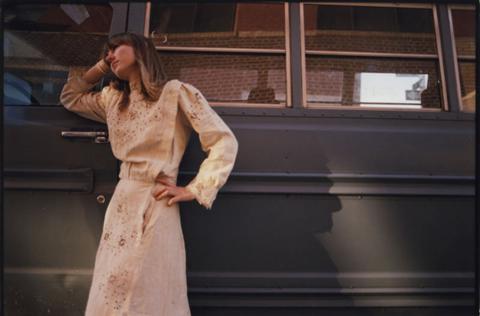 It was only a matter of time before someone on the freak-folk/naturalismo scene picked up on the ukulele. Last month saw the debut release by baritone ukeist Rio En Medio (aka Danielle Stech Homsy). The album features some of the cream of the movement including Devendra Banhart, Andy Cabic (Vetiver) and David Coulter
David Coulter deserves not just a blog post to himself, but an entire blog. He plays a vast array of instruments including ukulele and a quite terrifying electric saw which you can hear on his MySpace. Recent projects include Musical Supervisor of Damon Albarn's opera Monkey: Journey to the West and guest appearances with the Ukulele Orchestra of Great Britain.
With a friends like that, it's no wonder Rio En Medio's makes some beautiful, chilled and trippy folk music.