The Guitar Riffs for Ukulele series is mostly packed with rock music. But I like to broaden things out a bit now and then. So here's a bunch of riffs from hip hop.
Jay-Z and Kanye West – Ni**as in Paris

Riff

This has to be my favourite riff of last year. Which is really saying something in a year when The Black Keys released an album.

Dr Dre – Still DRE

Riff

This one works so well on the ukulele I'm a bit surprised he chose not to use one for the original. UPDATE: Thanks to Adam sleuthed out this interview where Dre says the riff is piano, guitar and ukulele mixed together.
Check out the song that inspired this riff Grant Green's Maybe Tomorrow. Be sure to keep the chord stabs really staccato (i.e. stop them as soon as they sound).

Missy Elliott – Get Ur Freak On

Riff

This has to be the most most mashed–up song in history. I'm picking this with my index and middle fingers in a running-man motion. But this is one occasion when using a pick might give you a sound closer to the original.

Usher – Yeah

Riff

Perfect example of how effective a really simple riff can be.

Panjabi MC feat. Jay-Z – Beware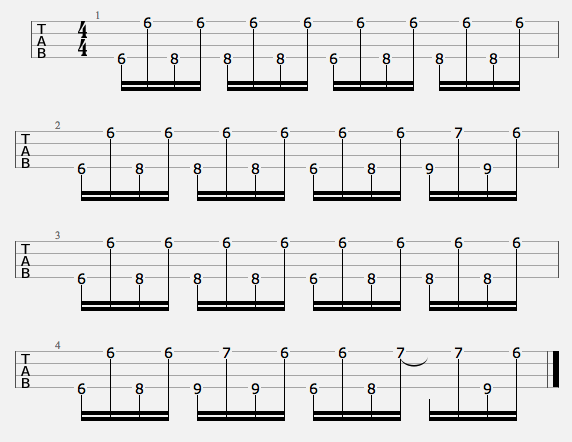 Riff

This one has been popular again recently thanks to its use in Sacha Baron Cohen's new film The Dictator.
I've made this one way harder than it really needs to be by splitting it between the g and A strings. I just love the song of the same note played on different strings. In fact, in this tune I wrote I play the same note on each of the four strings in quick succession.
If, like me, you're an idiot and want to play it the hard way barre across at the sixth fret for most of the riff and move that shape up when you go to the 7th and 9th frets.
If you're a sensible person grab a pick and play it like this: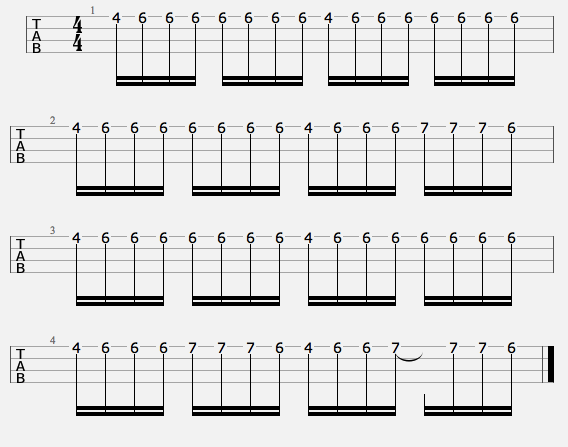 More Hip Hop
Mr B – Chap Hop History
Jay Z – Death of Autotune
Biz Markie – Just a Friend
Outkast – Hey Ya