REM – Nightswimming (Chords)
This one has been on the requests list for an age. I don't know what took me so long. This is one of my favourite REM songs.
Nightstrumming
Intro: On the G each time:
d u d u – u – – –
Then just down on the next chord.
Everything else: On the Gs play:
d u d u – u d u
Then for the C – D and C – A7 play dudu for each chord.
On the next C strum dud and switch to the G for:
u – u d u
And ending with dudududu on the D.
Together the intro and verse sound like this:

Nightstrumming
Twiddly Bits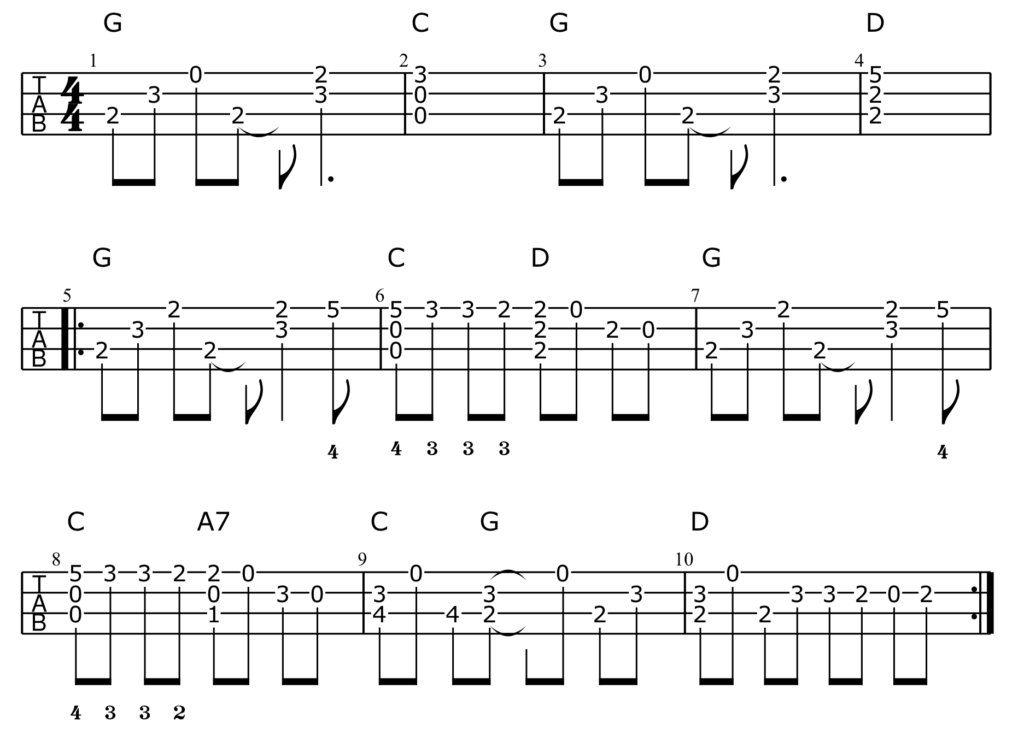 Here's my take on the piano riff. The first four bars are the intro. After that it's the riff that repeats throughout the song. I've included a few fretting hand suggestions below the tab.
Links