In tribute to Pete Shelley I had to write up this punk classic.
As much of a punk classic as it is, it doesn't follow the I-IV-V three-chord belter of most punk songs. It even has a key change in the outro. Some other punk songs also use key changes such as I Wanna Be Sedated and Bad Reputation but they tend to use a I-IV-V progression.
With the song being in the uke-unfriendly key of F#, this arrangement uses a capo at the fourth fret. And making the chords simpler lets you concentrate on tackling the tricky strumming.
Suggested Strumming
Intro and verse: For all the Am – G changes you can play this pattern on the Am followed by one up-down on the G.
d – d – d u d u
d u d u –
Then this twice on the C:
d u – u d – – u
– u – u d – d u
Chorus: For everything until the last line you can use this once per chord:
d – d – d u d u
The last line has some rapid changes:

Bridge: Just down-up over and over.
Outro: The outro is similar to the chorus so you do the rapid G-C strum with the F-Bb change and the chorus strum for Eb-G.
Twiddly Bits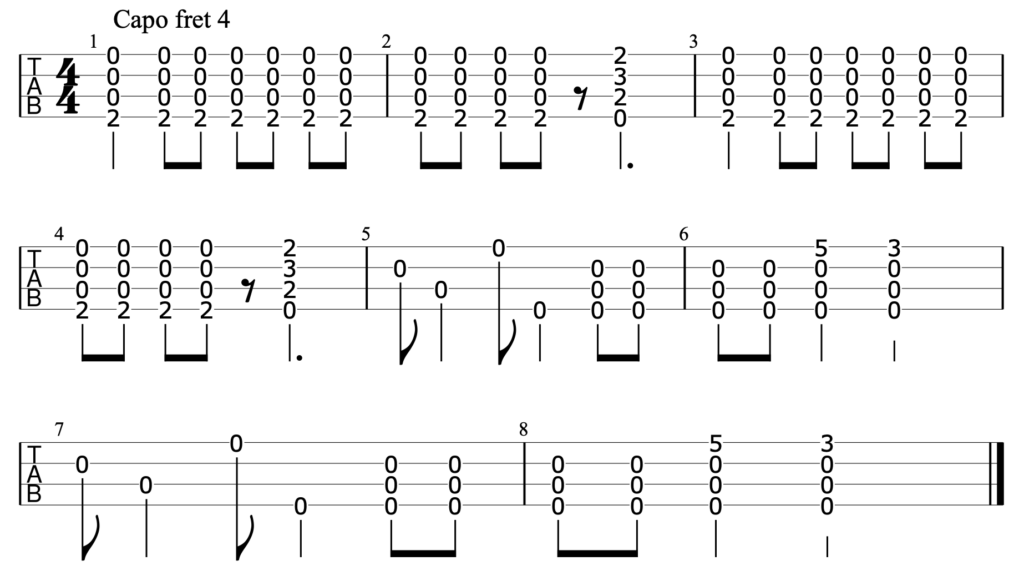 Links