Today's post is a tribute to songwriter Allee Willis who passed away in December. She wrote some massive hits including Boogie Wonderland, What Have I Done to Deserve This? and, most impressively of all, Richard Simmons's Reach. If you couldn't tell from the last one, she was a lover of the kitsch and curated her own Allee Willis Museum of Kitsch. But her most famous song is the Friends theme I'll Be There for You.
For my arrangement you'll need a capo on the second fret for the chords and the twiddly bits.
Suggested Strumming Pattern
There are a couple of strums that work well as a main strum. If you're comfortable with chnks use this one:
d – x u – u d u
Or you can use this one:
d – d u – u d –
Better still, vary it up and switch between them.
Intro: Just one down-strum per bar.
Verse: Two main strums on all the Gs and one on everything else. On the final D you can do the main strum once then do down-up four times. And, of course, you can just do one down-strum on the F then do the claps.
Chorus: Main strum once on the G-C then twice on the D. On the last line do two on the F. In the first and third choruses you go straight into the G at the start of verse two/the outro. The second chorus you play two main strums on the G before heading into the middle.
Middle: Go with the non-chnk main strum. Four times each on C and E. Twice each on Am and C. Once each on F, Am and D. Then single down-strums on C and D before returning to the main strum on Em.
Solo and outro: Same as the chorus: one main on the first two chords and two on the D.
Bridge: Same as the second half of the verse.
Twiddly Bits

The intro is iconic and fits nicely on the uke.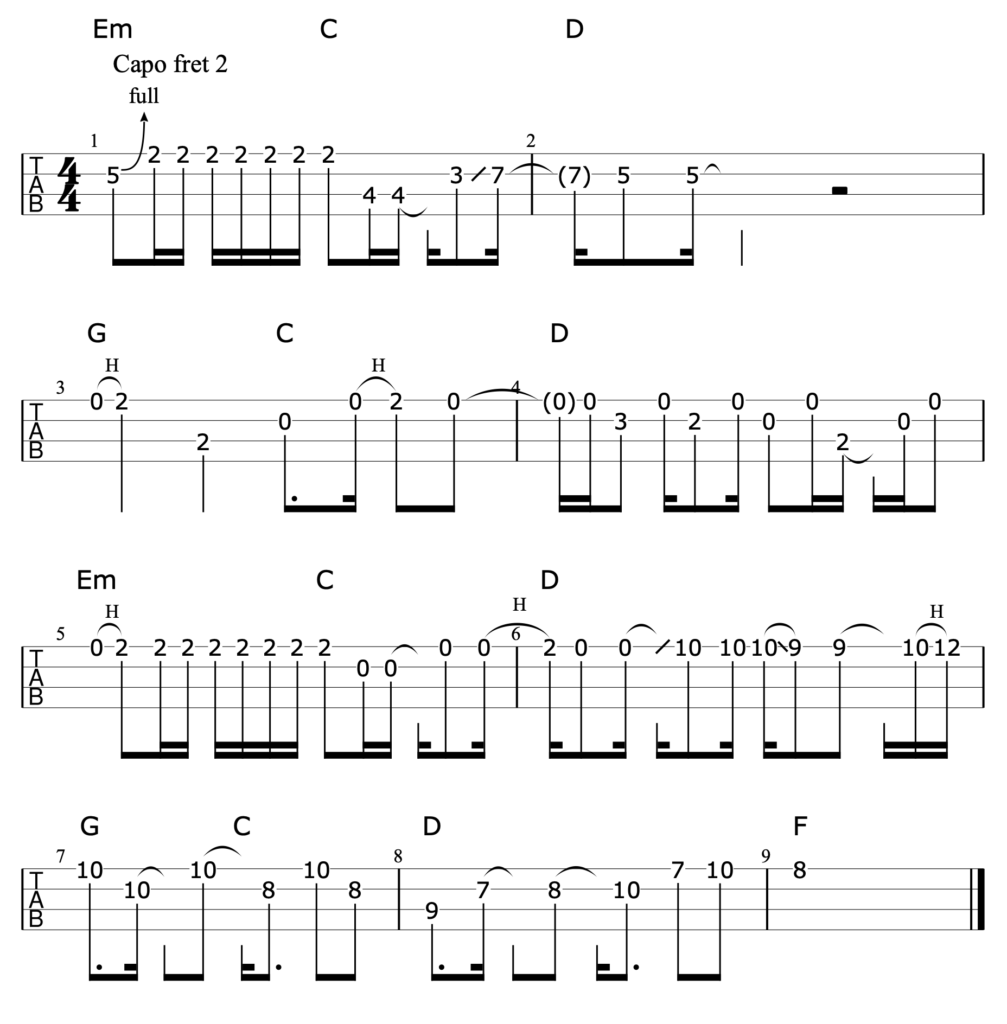 The solo doesn't fit quite so nicely. This version is heavily adapted to fit on the uke with some octave shifting. But it's a great solo. It perfectly takes elements of the song's melody, elevates them and pushes the song along.

And here's the little lick similar to the intro that ends the song.
Links
Buy it on Amazon
More TV theme tabs and chords
Uke Hunt Patreon