It's St Patrick's Day this Sunday so time of the traditional Pogues chord post. This time I've gone with their cover of my favourite early- Dylan song When the Ship Comes In.
The two songs are in the same key but they do contain a fair few differences so I've written up both.
And if you want more Irish songs you can find all of them on the site here.
Suggested Strumming
For the main strum I like to use:
d – d – d u d –
Do that once per chord except:
– Four times for the G in the intro.
– Twice on the G at the end of the even numbered lines in the verses.
– Twice on the Bm in the fifth line of the verses.
The Pogues Version
Suggested Strumming
The tempo is pretty rapid on this one. So if you want an easy strum you can just use all down strums. Making the intro sound like this:

Easy Strum
Or you could go with d – d u d – which makes it sound like this:

Hard Strum
Twiddly Bits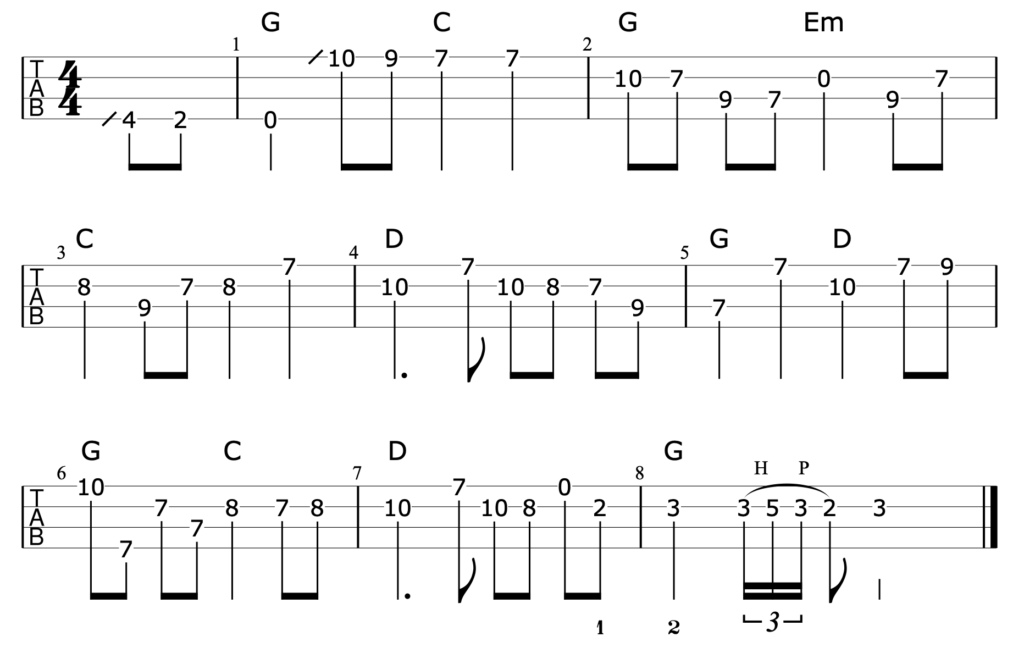 The tune in the solo fits pretty nicely on ukulele. I've introduced a little campanella run in bar 6. To prepare for it I suggest barreing across the 7th fret at the start of bar 5.
Links
Buy the Dylan version
Buy the Pogues version
More Irish tabs and chords