Since the last Acoustic Intros post I've been itching to do another one. And I realised that I've notched up five requests that (just about – I'm looking at you Bonnie Bear) fit that description.
They vary in difficulty but they all make use of fingerpicking. Usual rules apply: I try to do them in same key as the original but it's not guaranteed; if you request the rest of the song I will scream the point isn't to play the whole song but have a bit of fun, inject a bit of familiarity like this or to incorporate into a medley like this.
Nick Drake – Day Is Done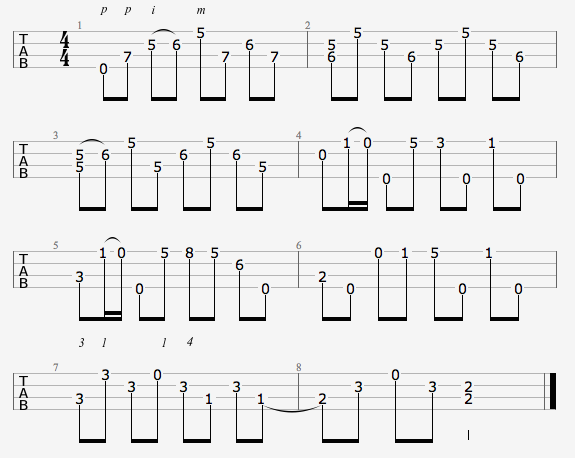 Intro
One of Nick Drake's best songs (although I would probably say that about 60% of his music). This tab is in the same key as the original but I have had to simplify things a fair amount to get it to work.
The picking is all thumb and two finger style. That does mean playing two notes in a row with the thumb on different strings. I usually try to avoid that but I think it's the best way to handle it here.
Elvis – In the Ghetto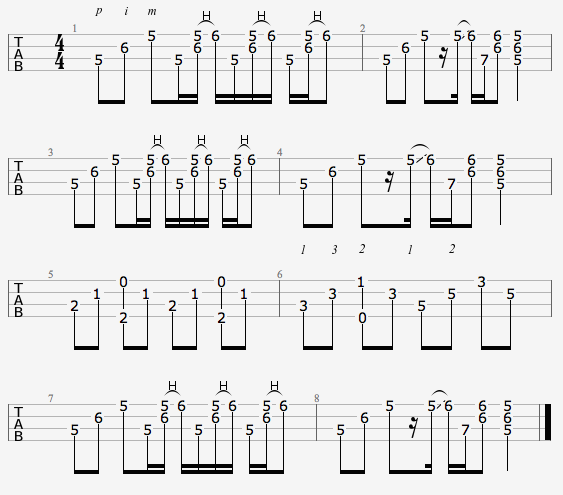 Intro
Thumb and two finger picking here as well.
Trickiest bit here is the middle of bar 2 (and the repeats of that move). When you slide from the 5th fret to the 6th have your index finger barred across the E and A strings ready for the rest of the bar.
Bon Iver – Holocene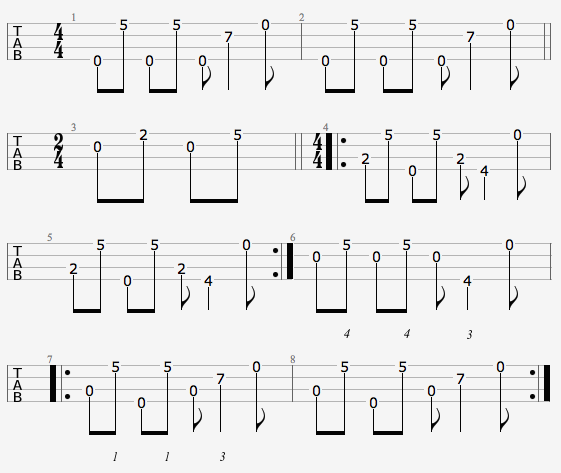 MP3
This is the only one in this post that isn't in the original key. To play along with the record slap a capo on the 6th fret.
Corinne Bailey Rae – Put Your Records On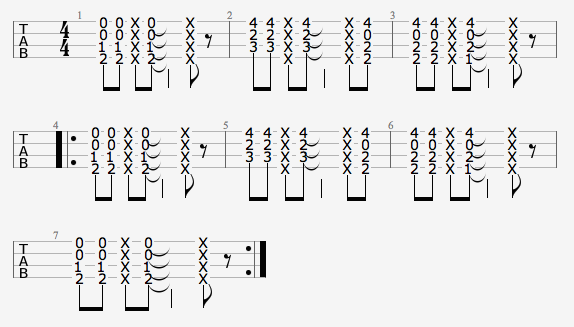 Intro
All chords for this intro. You could use strums for this but it's more effective with one finger per string picking like the original.
The trickiest bit is bars 2-3 and 5-6. Here's an easier way of playing it that loses very little in the sound.
For the x's in the tab I'm bringing my hand down on the strings so they click against the fretboard. Here's a video of that technique. The first half shows creating the click with just the thumb. Then using the whole hand (trickier but produces a more forceful click).
Royal Teeth – Hold Me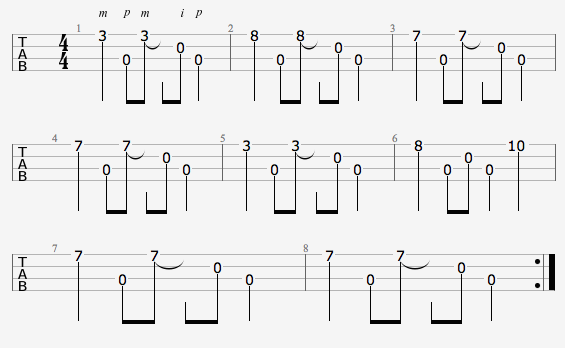 MP3
Hey look, A ukulele riff! Royal Teeth make really effective use of a uke in the riff. Straight forward thumb and two finger picking here too.
Links