Time for some loosely Halloween-based music. And there's no more Halloweeny instrument than the bone-clattering sound of a harpsichord.
Tiny Tim performed a ukulele version of People Are Strange. And it's one of his more successful covers. But I've stuck with The Doors' version for this write-up.
There are only four chords in the song so it's a pretty easy strum-through. Particularly if you use the no hassle 4320 version of the B7 making for an easy change to Em. The only time it's worth switching to the 2322 version is right at the close of the song so you can slowly strum over the chord and end on that B note.
Suggested Strumming
This piece is in swing time. Which means the down-strums last slightly longer than the up-strums (the downs are two thirds of a beat and the ups one third). This gives the song its shambling feel.
Verse and Harpsichord Solo: For the verse strum you can use this pattern:
d – d u
Play that twice for the first Em on the first and third lines. And once for everything else.
Chorus: Here's a main strum:
d – d – d u d u
You can play that once per chord name until the last line where you play it four times. Or you can do a short down-strum on the "rain/name" then play a full-step bend on the E-string, 5th fret.
Guitar Solo: Use the chorus strum once per chord name.
Twiddly Bits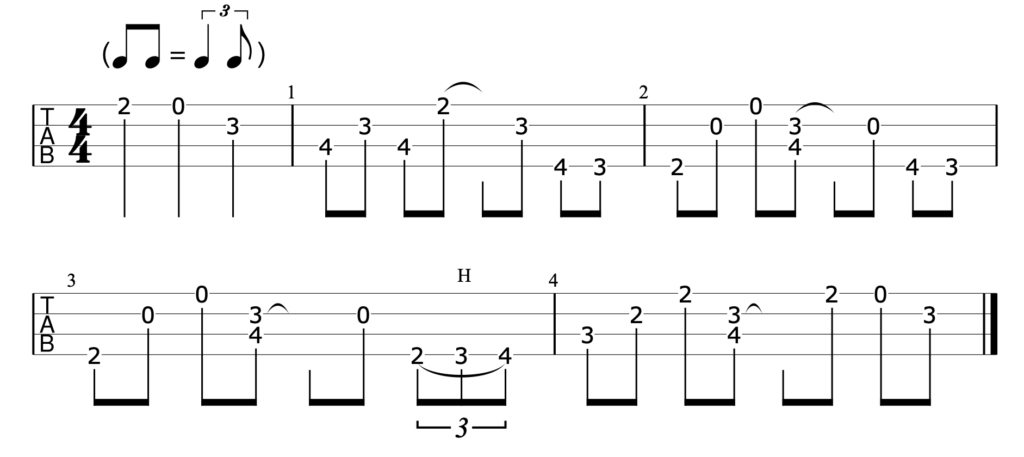 Here's a very loosely interpreted version of the guitar picking at the start of the tune. Even if you're strumming rather than picking I'd recommend starting with that descending line in the opening bar.
The guitar solo is played on a low-G ukulele. Even with that, there's an octave switch at the end to fit things on uke.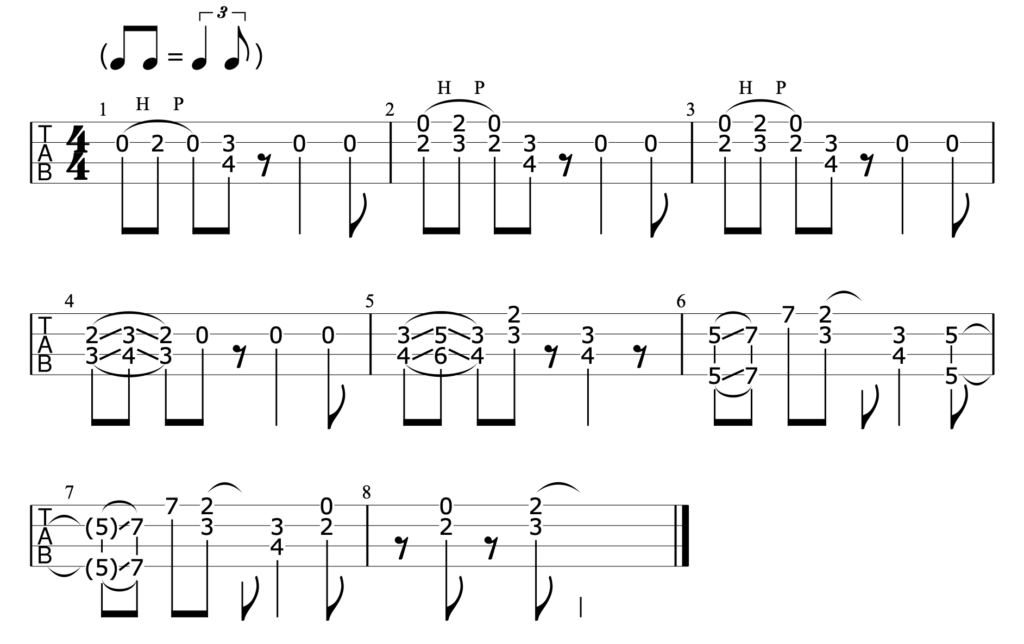 Finally, the harpsichord solo is largely a harmonised version of the melody. So if you want to simplify this part you can just play the highest note in each pair. Where the g-string is played that's the highest note – I'd recommend switching that to the A-string (where the note will be two frets lower).
Links