The Smiths – Heaven Knows I'm Miserable Now (Chords)
It used to baffle me how people could describe The Smiths as depressing when they're one of the funniest bands there's ever been. Now I've figured it out: they were trying to work out how to play this song on the uke and it made them want to crack their skull open. Yes, it's a bit of pisser. But this week is Manchester week and it couldn't be Manchester week without The Smiths.
Johnny Marr, being a flash bastard, isn't happy just playing the chords. In the first chorus, for example, the bass suggests the same chords as the verse but the guitar is doing something completely different. I've written up the chords as played by guitar in the first and third chorus, and as suggested by the bass in the second and fourth.
And don't go asking for a strumming pattern.
Twiddly Bits
The original guitar intro uses open strings which makes it tricky to play on the uke. This is what I adapted it to: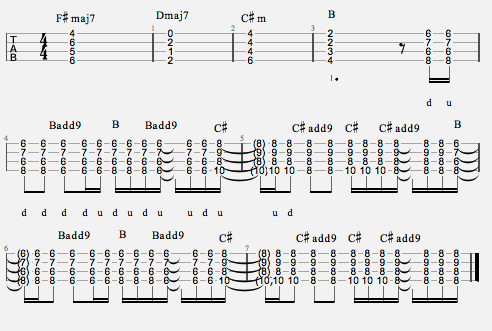 Intro
The solo, on the other hand, works quite well.


Solo