Time for the annual Uke Hunt Christmas quiz time-waster. The rules are as retro as ever.
– Grab a pen and paper
– Display knowledge.
– Check the answers here (no peeking).
If you're reading by email or feed reader you may need to click through to the post to see everything.
Name the Chord
What chord are these? (All the chords are either major, minor or 7. Nothing more complicated than that.)
1.

2.

3.

4.

5.

Name the Brand
Click the photo for a bigger version (it'll help)
6.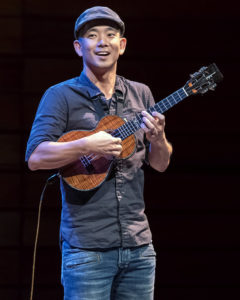 Photo by Al Case
7.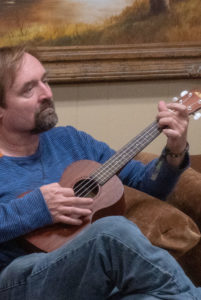 Photo by Charles Mims
8.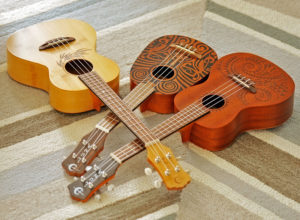 Photo by pwkpwkpwk
9.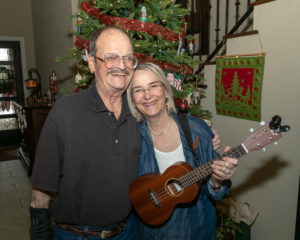 Photo by Charles Mims
10.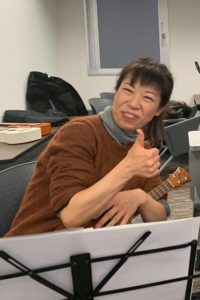 Photo by SPEC Group
Name the Cover
Who first released the songs these ukulele orchestras are covering?
11. Calderdale and Huddersfield Ukulele Group
.
12. Bolton Ukulele Group
.
13. Ukulele Orchestra of Great Britain
.
14. Ukulele Orchestra jako Brno
.
15. Ukulele Orchestra of India
.
Name the Celeb
Which celebrity is displaying their uke?
16.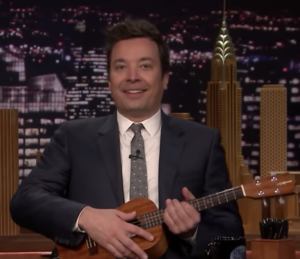 a) James Corden
b) Jimmy Fallon
c) Jimmy Kimmel
d) Jimmy Saville
17.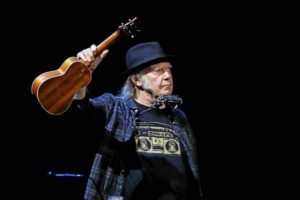 a) David Crosby
b) Steven Sills
c) Graham Nash
d) Neil Young
18.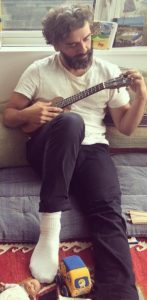 a) Adam Driver
b) JJ Abrams
c) Oscar Isaac
d) Andy Serkis
19.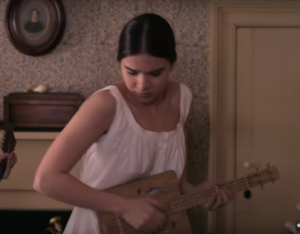 a) Dua Lipa
b) Selena Gomez
c) Rebecca Black
d) Hailee Steinfeld
20.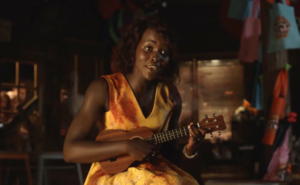 a) Lupita Nyong'o
b) Letitia Wright
c) Angela Bassett
d) Maz Kanata
Name the Lyric
Which songs – oft covered on ukulele – are these lyrics from?
21. So you're a tough guy / Like it really rough guy / Just can't get enough guy / Chest always so puffed guy
22. There are places I'll remember / All my life, though some have changed / Some forever, not for better / Some have gone, and some remain
23. And I know, I know, I know, I know, I know, I know, I know, I know, I know, I know, I know, I know, I know, I know, I know, I know, I know, I know, I know, I know, I know, I know, I know, I know, I know, I know
24. And let me see what spring is like / On a-Jupiter and Mars / In other words, hold my hand / In other words, baby, kiss me
25. I'm falling / In all the good times I find myself / Longing for change / And in the bad times I fear myself
Past Quizzes
Ukulele Quiz 2018
Ukulele Quiz 2017
Ukulele Quiz 2016
Ukulele Quiz 2015
Ukulele Quiz 2014
Ukulele Quiz 2013
Ukulele Quiz 2012
Ukulele Quiz 2011
Ukulele Quiz 2010
Ukulele Quiz 2009